BCBS Opens Healthcare Big Data Stores to Academic Research Orgs
Partnering academic organizations will be able to access big data from the Blue Cross Blue Shield Alliance to further research into population health issues.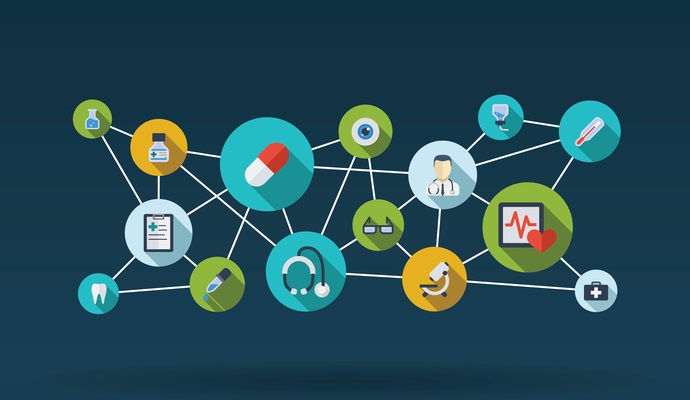 - The Blue Cross Blue Shield Alliance for Health Research is delivering an early Christmas present to a number of academic organizations eager to get their hands on a treasure trove of big data, including insurance claims, clinical information, and cost of care data.
Harvard Medical School, Princeton University, Yale University, Stanford University, and the Scripps Translational Science Institute will be among the first institutions to benefit from the Alliance, which has created a secure data portal to allow access to the deidentified data stores.
"The purpose of the Alliance is to leverage the breadth of BCBS data to enable richer analytics, sharper insights and smarter solutions for improving health care quality and affordability," said Maureen Sullivan, chief strategy and innovation officer for BCBSA. "We look forward to working with the nation's top researchers to make health care work better for everyone."
Several Alliance members have already planned studies using the big data asset, tackling a variety of population health issues.
At Harvard Medical School, Michael Chernew, PhD will examine variation in opioid prescribing rates and patterns in the use of alternative pain management strategies. Nicole Maestas, PhD will also focus on opioid use, exploring the impact of pain killers on health and social issues, such as disability and unemployment, of middle aged and elderly adults.
"BCBSA's decision to allow independent access to their data demonstrates a commitment to supporting evidence based transformation of the health care system," said Chernew, the Leonard D. Schaeffer Professor of Health Care Policy at Harvard. "We are honored to work with BCBSA, BCBS companies and other Alliance members to support this effort."
Dr. Cary Gross at Yale University will use BCBSA's big data to better understand how cancer screening options have evolved over the past decade. The study will chart differences in cancer screenings across geographic areas and demographic groups, and compare the data to diagnosis, treatment, and survival rates.
At the Scripps Translational Science Institute, Dr. Nathan Wineinger, PhD and Dr. Steven Steinhubl will investigate the use and outcomes of biologics across geographical regions and over time.
And Rice University will use the available data to better understand how chronic disease management and population health management strategies are impacting outcomes.
"BCBS claims data give us access to detailed and wide-ranging information on how health care providers are delivering care to patients," said Dr. Vivian Ho, PhD, the James A. Baker III Institute Chair in Health Economics at Rice University's Baker Institute.
"Comparing health care strategies across these providers will allow us to identify the best methods for improving the lives of chronically ill patients, preventing the onset of serious illness and controlling rising health care costs."
Alliance partners will occasionally meet to discuss research topics, BCBSA added, and to share insights with their peers and any future members of the group.