Automated Care Coordination is $9000 Cheaper than Nurses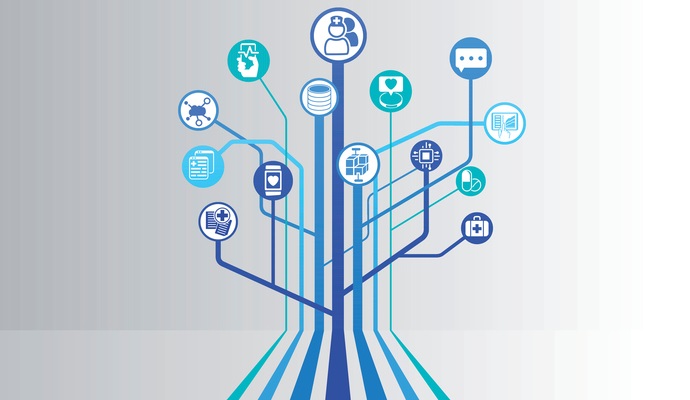 Automated phone calls are cheaper than human labor for patient follow-up, but may not be equally effective.
- Patient follow-up programs that use automated telephone interactions to promote care coordination are significantly less expensive and can be more effective than putting busy nurses on the phone, finds a study in the American Journal of Managed Care.  After two years of follow-up for patients in the ambulatory care setting, an interactive voice response (IVR) system ended up costing around $9000 less than nurse-initiated telephone calls while producing higher overall cost savings.
Researchers from the University of Alabama at Birmingham, Texas Tech University, and The Advisory Board Company compared the impact of the automated IVR system with the time and effort it takes for a nurse to prepare and place a phone call to a patient who had recently experienced an ambulatory visit for an acute condition.  The researchers estimated that 65% of patients will answer the phone when called.  While it only takes about three minutes for a human nurse to prepare for a phone call by reviewing a patient's chart and other pertinent information, and around five to six minutes to conduct the call itself, these costs can add up when viewed in terms of the average nurse's daily salary.
Using Bureau of Labor Statistics, the researchers concluded that the average per-minute salary of a nurse is 51 cents.  If preparing for a call takes two minutes, therefore, the costs can be estimated at approximately $1.44 per patient.  Assuming a total yearly number of patients for a typical practice is around 4800, the preparation costs in labor time total $6900.  A nurse will spend around 5.6 minutes speaking to a patient who reports feeling better after their clinic visit, but will add another 5 minutes for patients who report no improvement or worsening of symptoms, which piles on per-minute costs.  The cost of the additional five minutes of assessment time was estimated at $2.57.
The costs of the IVR system are distributed slightly differently.  Implementing the system produces higher costs up front, as high as $20,000, but maintenance is no more than a tenth of that expenditure on an ongoing basis.  There are no additional charges for each patient call, unless the patient reports non-improvement.  In that case, the patient is referred to a live nurse and the call cost becomes $2.57.
Despite the high initial outlay, the study concludes that after two years of use, the IVR system will produce more cost savings, but the automated system is not without its flaws.  Patients are more likely to hang up on a pre-recorded message, which means some patients who may benefit from follow-up will not receive it.  These patients may ultimately produce more costs if they return to the clinic with additional needs.  The automated calls are also less likely to prompt natural discussions, which may prevent some patients from reporting their full range of symptoms, side effects, or other issues.
"The results from this study align well with the incentive structure under the new payment models introduced in an accountable care environment, because the cost savings generated by follow-up/monitoring interventions benefit both the payers and the providers," the study concludes. "While the providers incur the operational expenses of conducting the follow-up, follow-up and monitoring practices enable providers to better manage their high-risk patients, prevent rising-risk patients from becoming high-risk, and keep low-risk patients healthy."