Analytics is most effective when used at the point of care: Q&A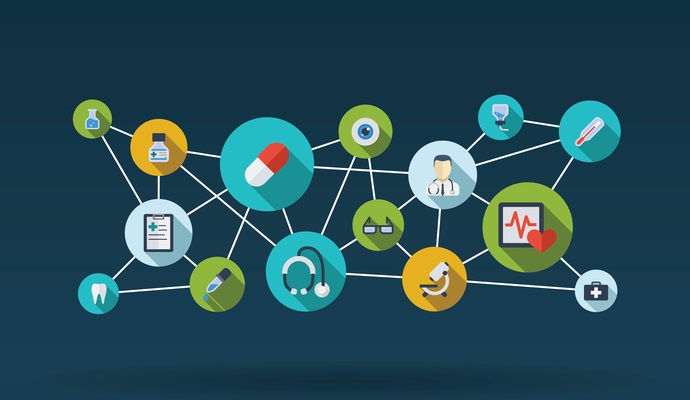 - Healthcare analytics has real and tangible benefits for providers, but only if data trickles down to the laptop in the consult room.  And that only happens when all the stakeholders in the industry – health plans, physicians, vendors, and analytics companies – work together to make data available to address the specific problems facing providers today.  Keith Dunleavy, MD, President and CEO of Inovalon, sat down with HealthITAnalytics to identify some of those pressing issues and explain how big data can make a difference to patients and providers in an immediate way.
How does Inovalon use data to generate reporting on an individual patient?
Inovalon maintains three main data centers around the country, and those centers receive data flows on a daily basis from the various parts of the healthcare system on behalf of the health plans.  So we get claims data, lab data, pharmacy information, demographics, benefits data, and also EHR data.  This is petabytes of data – massive amounts of data.  We probably have one of the largest healthcare data repositories in the world.  The analysis of not just that person's data, but also a huge ongoing analyses of disease progression data and disease management data and the differences between different intervention approaches that allows us to identify how an individual's care is consistent with best practices.
So we look to see if there's also an EHR that's aware of that patient.  We have increasing EHR capabilities – we recently announced a strategic relationship with Allscripts, for example.  Through a combination of using HL7 standards and directly feeding from and into a continuity of care document (CCD) architecture, we're able to obtain data directly from the EHR and feed info directly into the EHR.  For those who are not fully integrated, the HIE environment allows us another contact point to the data systems bi-directionally.
How are providers involved with this process?
READ MORE: Top Healthcare Business Intelligence Companies by Hospital Users
The provider always knows if we're touching their EHR system.  We're only doing it with their permission.  They would have had to have authorized it, and then we are helping with their encounter.  Today, that provider is increasingly party to a shared risk agreement or is under quality benefits requirements.  Sometimes that's because they're part of a PCMH or an ACO, or maybe their practice group has signed a shared risk agreement with a health plan or other organization.  So it's a fair question for that provider to say, "Okay, I'm happy to do a great job if you help me know what it is I'm supposed to be doing.  If you want me to score well on the test, at least let me know what subject I'm studying."
And so one of the big things that we do is help the provider be aware of the issues that are important.  So the analytics say, "There's a lot going on with this member.  There are some things that are going well, but some things that need attention.  These are those things."  It helps the provider be aware of issues with the patient that, under the burden of time pressures that the physician often has, it helps the physician understand what the targets and goals are.  That's a key issue.
What are some of the direct benefits of integrating analytics into a daily workflow?
The amount of compliance that is necessary today for providers is off the charts.  They have to comply with documentation standards, HEDIS chart pulls, audits – all these different things take them away from the goal, which is taking care of the patient.  So these systems take that burden off of them.  So the health plan, working with Inovalon, can say, "Okay, doc, you focus on the patient.  With our integration with the EHR, we can make all this regulatory stuff happen in the background."  It really decreases the burden on the provider significantly.
The other benefit is utilization.  Under a lot of these new regulations, there are medical loss ratio (MLR) rules.  So the desire to avoid waste is significant.  A lot of waste occurs because a lab has accidentally done more testing than it needs to, because it's unaware of the fact that it's already been done, for example.  So the analytics knows that something may still be necessary or it may not be necessary.  These are benefits for the provider, and they're also helping the patient avoid unnecessary tests and make sure the focus is on the right things.  And it's helpful for the health plan because they're achieving better quality results and better utilization numbers as well.
It can't be big computer systems in the sky if it doesn't get all the way down to Dr. Peterson seeing Mrs. Jones.  How are the two of them, in that encounter, benefiting from all that advanced technology?  That's what we're doing, and we're doing it in a way that can navigate through all these different pipes.  It's all about getting analytics to the point of care.