Analytics Help Christiana Care Cut ED Opioid Prescriptions by Half
The organization has applied team-based care and data analytics to reduce opioid prescriptions in ED, primary care, and post-surgical settings.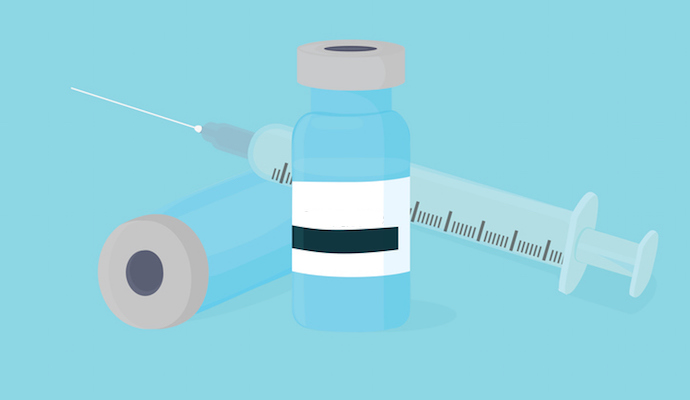 Source: Thinkstock
- A team-based approach to care and robust data analytics strategies have helped Christiana Care Health System in Delaware reduce opioid prescriptions in the emergency department by 50 percent.
Christiana Care has also used these methods to reduce opioid prescriptions by 37 percent for patients in the primary care setting, and by 40 percent for post-surgical patients.
The health system has made significant progress over the last few years. In 2012, Delaware was the number one prescriber of high-dose opioid pain relievers in the US, and was ranked 17th in opioid prescriptions overall.
By 2016, Delaware was seeing one death a day from opioid overdoses.
With these new strategies, Christiana Care is aiming to reduce chronic opioid overuse, combat addiction, and reduce opioid-related deaths.
"We've embarked on a multifaceted strategy to educate providers about responsible prescribing practices, promote non-opioid alternatives to control pain and spread evidence-based guidelines around opioid prescription," said Linda Lang, MD, chair of Christiana Care's Safe Opioid Stewardship Steering Committee and chair of the Department of Psychiatry.
In its three emergency departments, Christiana Care helped patients with a substance use disorder gain access to treatment and aimed to prescribe opioids more mindfully.
The health system has cut opioid prescriptions by 50 percent for discharged ED patients by implementing new opioid prescription guidelines from the Delaware chapter of the American College of Emergency Physicians (ACEP).
Peer counselors meet with patients to support individuals who may be struggling with withdrawal. Emergency departments are piloting a program to start administering Suboxene, a medication that provides immediate relief from withdrawal symptoms, as well as connecting patients to an all-hours treatment center.
The organization has also placed significant effort on reducing opioid use in primary care offices, which are the single largest source of opioid prescriptions.
Using a team-based approach to focus on high-risk patient populations, a pilot project conducted at the Rocco A. Abessinio Family Wilmington Health Center at Wilmington Hospital resulted in a 37 percent reduction in the number of patients on opioid therapy.
Providers at Wilmington used data analytics to identify patients at higher risk of opioid addiction and death by examining their other medications, existing health conditions, and other factors.
"We can find those patients and focus on them with a concerted team effort to mitigate their risk," said Ed Ewen, MD, director of clinical data and analytics and a primary care physician at Christiana Care.
A multidisciplinary team reviewed these patients' cases, and then developed individualized recommendations to help them overcome opioid use.
Primary care providers also focused on suggesting alternative approaches to patients who recently started using opioids and whose use may become chronic.
At the ED in Middletown, Delaware, providers are conducting an effort to develop alternatives to opioids, called the Opioid Alternative Environment. Before prescribing opioids, providers will try other methods of pain management, including trigger point injections of anesthetic and IV acetaminophen.
"Our repeated education of Delaware ACEP guidelines, along with initiatives like Middletown's Opioid Alternative Environment and the Suboxone pilot, has helped us treat pain in an appropriate manner without prescribing needlessly," said John T. Powell, MD, MHCDS, FACEP, chairman of the Department of Emergency Medicine at Christiana Care.
In post-surgical settings, Christiana Care is providing clinicians with specific strategies to help reduce opioid use.
Building off a grant-funded effort in Michigan, called the Opioid Prescribing Engagement Network (OPEN), the health system developed a set of straightforward guidelines that recommend certain medications and quantities after 21 surgical procedures.
The guidelines are designed to reduce variation in the number and type of opioids prescribed after surgeries.
If patients are prescribed more opioids than needed, they may hold onto them and use them for other ailments, such as depression or sleep issues.
The guidelines are optional for providers, but Christiana Care has seen a 40 percent drop in opioid prescriptions from July 2017 to July 2018, indicating that many are carrying out the new recommendations.
Terry Horton, MD, chief of Christiana Care's Division of Addiction Medicine, compared efforts to reduce opioid addiction to a forest fire.
"Our efforts to prescribe opioids responsibly are reducing the fuel for that fire," he said.