Analytics, EHR vendors partner to bring data to point of care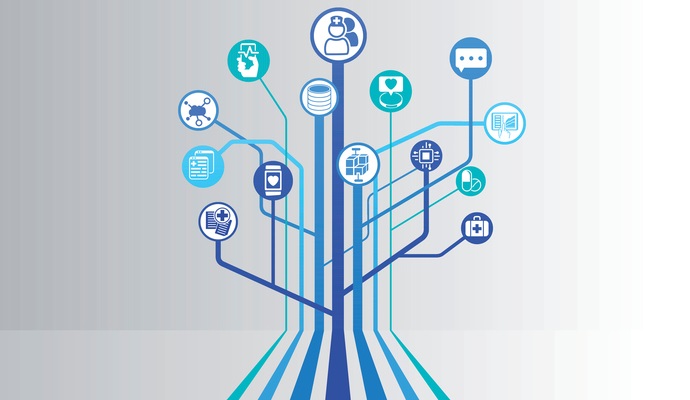 - One of the chief complaints of healthcare organizations is that developing an IT infrastructure robust enough to perform meaningful analytics and streamlined quality reporting is simply too expensive in the face of competing priorities and looming penalties.  After investing tens of thousands of dollars in EHR systems and an equal amount of effort in training staff to produce quality data, many providers wonder why analytics should be an added expense and an added burden to the workflow.
After announcing a partnership with Greenway to integrate analytics capabilities into the vendor's PrimeSUITE EHR product, Eric Sullivan, Sr. Director of Product Innovation and Data Management for Inovalon sat down with HealthITAnalytics to discuss what such pairings mean for providers who are desperate for patient insights but strapped for time and cash to support their own infrastructure.
What has prompted these partnerships between analytics and EHR vendors?
We're responding to what we see as the growing need in the marketplace.  Health plans and CMS are all moving towards more performance based incentives for providers, which puts a lot of pressure on the providers to wrap their heads around what sort of measures they need to react and respond to.  So today, providers are really inundated by messaging from health plans and from CMS about gaps in care and gaps in quality.  Along those lines, what we're hearing loud and clear both from health plans and from physicians is that it's not a very manageable or efficient process for someone on the care team to know that they should grab a piece of paper they got in the mail last week when a patient comes in the door and make sure that the patient gets these certain quality measures addressed.  It's just not an effective model.
With that backdrop, we went down this path to partner directly with the EHR industry such that these types of quality measures that drive improved outcomes towards the patients are really moved into the practice's workflow.  Today, you can imagine that as a physician or a nurse practitioner, you walk in and they ask what health plan you're with.  Whether it's health plan X or plan Y, they have to remember what the alerts and measures are tied to what health plan, and that's not a good way of doing things.  Now imagine that you walk in and all the alerts are right there in the EHR.  It says right there that this patient needs these certain quality issues addressed at the point of care.  It makes for a less frustrated practice, and ultimately it gives you much better odds that the right issues are addressed.
READ MORE: Data Warehouse, ERP Tools Top Wish List for Value-Based Care
What benefits will this bring to providers?
All our different partners, including health plans and accountable care organizations, have different measures that they want to make sure are being adhered to.  At Inovalon, we run their data through our analytics programs, and we derive the insights in terms of what those gaps are.  So this particular patient, for example, is part of a large health plan and based off the data we've received, we know that he/she has these particular gaps, whether it's for cancer screening or something related to diabetes.  We now have the insights that those gaps exist, and what we're doing through this partnership is delivering the ability to bring those insights to the point of care.
The driver for the need for this is two-fold.  From the practice perspective, we're hearing that having to go to multiple systems to understand where those gaps exist is just a less than ideal situation.  There's got to be a better way.  Providers are asking us to integrate it in their EHR to make it a one stop shop where they're not going to disparate data sources.  Ultimately, getting our analytics into the hands of those who can make a difference is obviously most important.  Additionally, our health plan partners and CMS and ACOs have a very strong need to ensure that their patient membership meet a certain quality criteria, because it's very important for accreditation and so forth.
Will we see more partnerships like this as the industry tries to leverage data analytics?
Where we are today with the EHR industry is an important step, but it's definitely not the end state.  Everyone's trying to figure out the right model to get patients to the best outcomes.  What we're doing is bridging the different groups: connect the EHR community with the payer community, and use the strong analytics capabilities we have to bring those together with the hospital and the physician practice.  You do have hospitals that are working on this, but they don't necessarily have the data that comes from the much broader patient population, which is what we have.
Physicians and care teams need to be responsive to more than just the private sector.  CMS puts out quality reporting incentives, and participants in the Medicare Shared Savings Program are accountable to reaching a certain quality threshold.   As we work with a continually expanding accountable care environment, it will become more important to infuse that data directly into the EHRs of these practices within the ACO.  The alignment is perfect because it helps the practice that's trying to deal with a lot of activity – it helps them not have to worry about what quality measures they need to track for CMS or the ACO.  We're delivering that right into the EHR.  We're taking some of that stress away.