AMA Tackles EHR Usability, Physician Burnout, Meaningful Use
The AMA is making physician wellness a top priority as it seeks to improve EHR usability and reduce the burdens of meaningful use.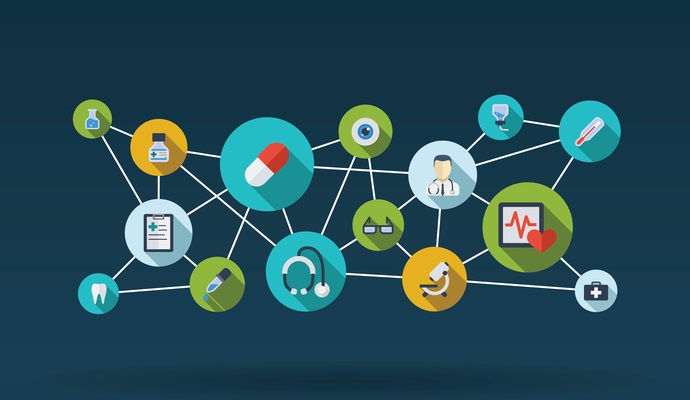 - The American Medical Association has a lot on its plate as it enters 2016, a year in which the powerhouse organization hopes to solve pressing concerns over EHR usability, widespread physician burnout, and the challenging pace of meaningful use.
At the 2015 Interim Meeting this month, AMA leaders discussed the high costs of unsustainable stresses on providers, from financial burdens and career dissatisfaction to emotional tolls that may even lead to suicide.
"Moments matter" was the message that AMA President Steven J. Stack, MD, tried to get across to attendees, asserting that the constraints of modern medicine are preventing physicians from interacting with their patients in a meaningful, compassionate way.
During a keynote session, Stack recalled an attempt to deliver a terminal cancer diagnosis to a patient. The process was delayed by multiple interruptions, all of which took away time that Stack intended to spend with the patient at such a critical juncture in their relationship.
"It actually makes me sick that I didn't have time to be the physician I know I am, the partner that patient deserved in his time of need," Stack said. "We simply cannot tolerate this … it is a theft of our time [and] our passion. Providing excellent care to patients is not negotiable."
READ MORE: AHIMA: ONC Funding Key for Interoperability, Precision Medicine
Medical students and physicians are not getting the care they need to thrive in the pressure cooker environment of the current healthcare system, either, added AMA student board member Dina Marie Pitta, MPP.
Despite experiencing depression rates between 15 and 30 percent higher than the general population, medical students rarely seek care for their own concerns, citing confidentiality worries or negative impacts on their careers. Up to four hundred physicians commit suicide each year, according to the American Foundation for Suicide Prevention.
"Medical training can exacerbate risk factors for mental illness, such as sleep deprivation and relocation to a new environment with little support and that is why it's so important to increase access to mental health care services for any student or resident physician who is experiencing depression or suicidal thoughts, and find ways to continue to reduce the barriers that may stand in the way of getting the care they need," Pitta said.
Reducing that extraordinarily high level of dissatisfaction, frustration, and unacknowledged mental illness is at the core of the AMA's multi-pronged efforts to chart a better course for healthcare. The unrelenting pace of the EHR Incentive Programs are not entirely to blame, but they certainly don't help physicians get through their days any easier.
The AMA has previously called EHRs a "source of stress" for physicians, noting that users are turning to unsanctioned workarounds and potentially dangerous shortcuts to overcome the deeply flawed workflows and interfaces of their record keeping systems.
READ MORE: EHRs, Clinical Decision Support Top 2017 Patient Safety Hazard List
"Physicians believe in the benefits of electronic health records, and most do not want to go back to paper charts," said Dr. Mark Friedberg, a natural scientist at RAND, which co-sponsored the report. "But at the same time, they report that electronic systems are deeply problematic in several ways. Physicians are frustrated by systems that force them to do clerical work or distract them from paying close attention to their patients."
"Few other service industries are exposed to universal and substantial incentives to adopt such a specific, highly regulated form of technology, one that our findings suggest has not yet matured," the report continued. "Nearly all physicians we interviewed say the benefits of EHRs and believed in the 'promise of EHRs.' On the other hand, physicians cannot buy, install, and use a promise to help them deliver patient care."
The Association held two town hall meetings this year to address many of these EHR usability concerns, and providers across the nation continue to advocate for improved EHR interoperability and health information exchange that will construct the foundation for big data analytics and more robust population health management.
In October, the AMA and MedStar Health's National Center for Human Factors in Healthcare released a new framework to gauge the effectiveness of user-centered design strategies in EHR development. Previous research revealed that few EHR vendors adhere to recommended workflow design principles, leaving stakeholders concerned about how healthcare organizations will rise to the challenges of Stage 3 meaningful use.
"Physician experiences documented by the AMA demonstrate that most EHR systems fail to support effective and efficient clinical work, and continued issues with usability are a key factor driving low satisfaction with many EHR products," said Stack in a public statement related to the framework's release.
READ MORE: Blockchain Will "Change the Physics" of Health Data Sharing
"Our goal is to shine light on the low bar of the certification process and how EHRs are designed and user-tested in order to drive improvements that respond to the urgent physician need for better designed EHR systems."
During the meeting, the AMA adopted a new policy that plans to seek revisions to meaningful use in order to make it less burdensome and more applicable to the realities of patient care.
"The AMA wants the Meaningful Use program to succeed, but swift Congressional action is needed to refocus the goals of the program on promoting better coordinated and high-quality patient care instead of burdensome, administrative tasks for physicians," said AMA Immediate Past Chair Barbara L. McAneny, MD.
Raising EHR usability and interoperability to sustainable levels before the beginning of the Medicare Incentive Based Payment System (MIPS) is one of the organization's top priorities, the Association added.
Ultimately, the AMA and its members are seeking ways to restore "joy" to the practice of medicine. Through collaborative, cross-industry efforts, advocacy, outreach, and education, the AMA hopes to alleviate many of the pain points that have pushed providers to the brink of retirement – or worse.
"We have to understand that people have reasonable, human responses to being under stress," said Stack at the 2015 AHIMA Convention in New Orleans this autumn. "There's a lot of frustrated people. And that's not just doctors, but nurses and other members of the care team."
"Be big and bold and honest with yourselves about what contribution your community can make," he said, urging health information management professionals and other healthcare stakeholders to work towards similar goals. "We're going to do three big things. We're going to improve health outcomes by reducing hypertension and preventing pre-diabetics from becoming diabetics, we're going to create the medical school of the future, and we're going to restore joy to the practice of medicine."