AHIMA: "Long-Awaited" ICD-10 Implementation is Good for Patients
- NEW ORLEANS - With ICD-10 implementation just three short days away, AHIMA is celebrating what it sees as a victory for data integrity during the 2015 Convention and Exhibit in New Orleans. The new code set promises both benefits and headaches for the healthcare industry as the protracted battle over ICD-10's timing and necessity appears to come to its close.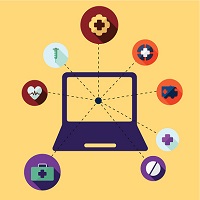 "Following years of training, testing and collaboration, October 1 will be a momentous day for the healthcare industry and the patients we serve when the ICD-10-CM/PCS code set makes its long-awaited debut," said AHIMA CEO Lynne Thomas Gordon, MBA, RHIA, CAE, FACHE, FAHIMA in a public statement.
"As an active leader, supporter and advocate for ICD-10, AHIMA is pleased that the greater detail inherent in the code set will reverse the trend of deteriorating health data and tell a more complete and accurate patient story," she continued.
The Convention kicked off with a well-attended presentation by AHIMA leaders, in which outgoing President and Chair Cassi Birnbaum, MS, RHIA, CPHQ, FAHIMA, garnered a standing ovation as she declared victory over ICD-10 nay-sayers.
The health information management community - or at least those HIM professionals that feel prepared enough to leave their organizations for a week-long conference that ends the day before the October 1 deadline - seems firmly on board with adopting the new code set.
Physicians seem less sure that ICD-10 implementation will be a positive development for an industry in the midst of significant flux. As clinicians continue to wrestle with the basics of EHR workflows and meaningful use attestation, ICD-10 has seemed like an unnecessary addition to a mountain of mandates that makes it too difficult to pay adequate attention to quality patient care.
Wariness and negativity have always surrounded the new code set. During the past few months, a flurry of legislation proposing grace periods, freezes, and adaptations to the implementation process have gained little traction among lawmakers, despite heartfelt support from the American Medical Association and a large number of poorly prepared providers.
The AMA finally threw in the towel in July, resigning itself to ICD-10 implementation but securing a few key flexibility provisions from CMS to comfort the industry. Largely viewed as the signal that ICD-10 would finally go forward as planned in 2015, healthcare providers have kicked their preparedness programs into overdrive.
AHIMA believes that all of the industry's hard work, dedication, and financial investment will pay off once providers settle into the new ICD-10 environment.
"Not only will the data more effectively measure quality, safety and efficacy of care, it will reduce fraud – making sure that healthcare dollars are used most efficiently," Thomas Gordon insists. "ICD-10 will enhance the value of information for population and public health and research. Ultimately, this will lead to improved patient care and better health outcomes at reduced cost."
"As always, AHIMA – with 87 years of experience and leadership in health information management – is here to be a resource so all stakeholders can fully benefit from a modern and robust coding system that can meet 21st century health challenges."