AHIMA leaders talk information governance and patient advocacy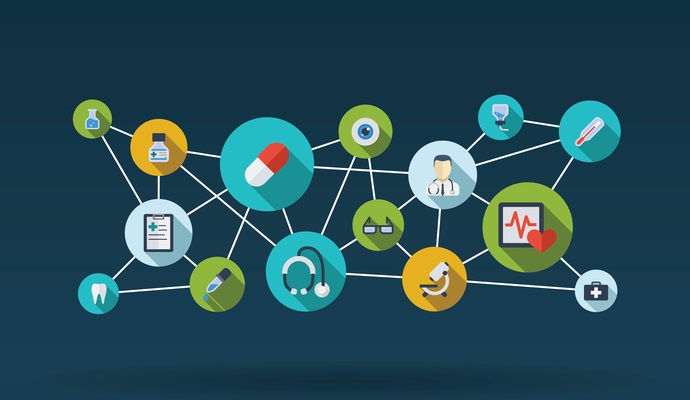 - Even more often than ICD-10, the phrase "information governance" was on everybody's lips at the 2014 AHIMA Convention in San Diego this week.  As the cornerstone of the American Health Information Management Association's drive to bring HIM professionals into the changing world of data-driven healthcare, governance has a special place in the hearts of AHIMA's leaders and a special significance for HIM experts who want to see success in their own careers.
Three of AHIMA's top leaders, including CEO Lynne Thomas Gordon, MBA, RHIA, CAE, FACHE, FAHIMA, 2013-2014 President Angela Kennedy,  EdD, MBA, RHIA, and incoming President Elect Cassi Birnbaum, MS, RHIA, FAHIMA, CPHQ, spoke to HealthITAnalytics about the importance of information governance to healthcare organizations, especially in the face of ICD-10, as well as some of the steps HIM professionals can take to ensure that they are prepared to meet the challenges of population health management, big data, and healthcare informatics in the years to come.
"We certainly have rolled out our information governance platform here at the Convention, and we are encouraging professionals to go back and take a look at their organizations to make sure that they have information governance practices and principles in place," said Angela Kennedy, AHIMA President 2013-2014. "If they don't, we're asking them to take a look at AHIMA, because we have a maturity model for information governance to help your organization assess where they are and how they are handling their information – not just health information, but all types of information ­ from creation to deletion and everything in between."
"The data that goes in has got to be accessible, but data integrity is also so important," she continued. "It's got to be clean. Garbage in, garbage out, right? Information governance is not a program. It's a practice that must be applied in order for organizations to really address the changing payer models that are occurring across the healthcare ecosystem. It's really important that we have clean data that can address issues not only of quality, but also of cost. If we have that, and we put those principles in place, it'll really be a catalyst to help organizations make the most of their assets."
"We've done such a great job laying out our strategic foundation, and now we just need to do it," agreed Cassi Birnbaum, President Elect. "For those members who don't feel like they have the tools or the confidence – sometimes it's just a matter of confidence – we're here. That's my message. We're here to support you and provide mentorship."
READ MORE: Health Information Management Pros Need Security, EHR Data Skills
So much is changing in our world – in fact our theme for our next year's convention is 'HIM without walls,'" she said. "Healthcare doesn't happen behind the walls of a particular setting. We need to make sure that we're there to provide the standards, the interoperability, and support the provision of care with quality data so that we're not operating in silos and we don't have the data from the home care setting that isn't fully integrated with the enterprise­wide record. We want to make sure that patients have everything going into that system."
"Obviously, we also need them to have the ability to download information if they're being seen across three or four different systems," Birnbaum continued. "The Blue Button initiative is something that we've spoken about this entire year. Our goal was to get every single state chapter accepting or pledging to Blue Button and educating their members about it. We reached 90%, which was a lofty goal, and it's very exciting."
AHIMA has been so successful in bringing information governance to hospitals and physician organizations partly due to its emphasis on continuing education for its 71,000 members, stressed CEO Lynne Thomas Gordon.  "We always need to be lifelong learners," she said. "We've got to change because everything else is changing. So we're encouraging our members to check the career competencies we have on our website and see how they match up.  If they feel like they have work to do, they can go to AHIMA's body of knowledge, read our journal, take some classes, and really invest in themselves to make sure they have what they need to succeed in a changing world."
"You have really got to know informatics," she stated. "You've got to take all this data, all this information, and turn it into intelligence. We tell our members that they are in the perfect, perfect position to be advocates for patients and make sure they have a personal health record. If we can make sure that our members are all moving in that direction, we think they're going to be in a good place. All these changes we're making, we're not going to be able to succeed with them unless we have good data that we can trust. If you've got that good data, then turn it into knowledge, and that knowledge into wisdom. That's why informatics is so important."
"Nearly every individual that works for the organization is going to have access to data of some kind," Kennedy pointed out. "So first you need to start with an assessment of where information governance exists already. You might be surprised at what you find. Only a small number of people we've surveyed really believe that they have advanced information governance across the board in their organizations.  We need to improve that."
READ MORE: EHR, Big Data Analytics Success Hinges on Holistic Change Management
Information governance must also reach beyond the internal structure of the healthcare provider, Kennedy says.  After an emotional presentation recounting her difficulties in gathering a unified health record for her adopted daughter, who suffered for years without a proper diagnosis for a serious disease, Kennedy urged providers and HIM professionals to help patients and their families understand the critical importance of their personal health data.  If an AHIMA leader with years of HIM experience had such trouble gathering information on a family member, how much more difficult is it for a layperson overwhelmed with managing their own care to understand and take charge of their data?
"We need to advocate for our patients," she said. "We need to educate and inform consumers about their rights to their health information. We must start encouraging them and telling them to ask. We have to go out into our communities, whether it's schools or churches or a local newspaper or civic organizations. We start at our own back door, and we spread the word: your personal health information is important for your care. It's important for you to collect and maintain; for you to audit, and for you to ask questions when you don't understand. You need to go into a physician's office knowing that when you leave, you're leaving your patient care legacy there."
"We want people to really understand how important it is to really have that information in hand. It starts with providing education," Kennedy said. "I challenge our HIM community to be that advocate and go out to educate and get people engaged. Don't wait for someone to come to you and ask how they can get their data. Go to them, be highly visible, and be a resource for them so they can know that health information is available where and when you need it. As more consumers get engaged, I think you'll see more organizations getting on board to make this happen."