97% Say Big Data Analytics Crucial for Healthcare Benefit Choices
The vast majority of employers recognize that big data analytics are extremely valuable for making decisions about employee wellness and healthcare benefits.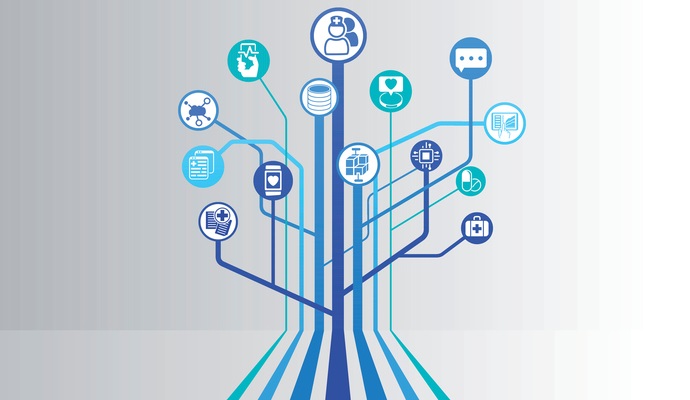 - Ninety-seven percent of human resources professionals believe that big data analytics are "essential" for making organizational decisions about healthcare benefits and wellness programs, according to a new poll from Geneia and the National Alliance of Healthcare Purchaser Coalitions.
Employers are feeling overwhelmed with the amount and scope of data required to select the most cost-effective and impactful wellness programs for their employees, the survey said, and many are searching for data analytics tools to help them cope.
Ninety-four percent of respondents agreed that healthcare data analytics can help to evaluate the best offerings, although only 40 percent of participants are currently using big data analytics tools to make informed decisions.
"Many employers struggle with massive amounts of data and lack the ability to quickly and easily make informed decisions that shape their benefits programs," said Mike Thompson, National Alliance President and CEO.
"And it's only getting worse as it's estimated by 2020 we will have 50 times the amount of data that was available in 2011. Gauging the knowledge and interest level of employers enables the National Alliance and its members to make available programs and tools to help purchasers overcome this challenge."
READ MORE: Humana Refines Diabetes Risk Stratification Tool Using ICD-10
Ninety-five percent of respondents, including current non-users, would like to be able to harness advanced analytics tools to gain insights into employee activities, including emergency department use, primary care visits, and primary care utilization for pre-diabetics in particular.
Eighty-three percent said that advanced analytics are the only way to spot high-risk employees and enact effective population health management interventions to help them avoid unchecked development of costly chronic diseases – a major financial pain point for employers and payers alike.
Real-time data access for these activities is a must-have for 90 percent of the participants, who largely hail from self-funded employers with more than 1000 employees.
Employers are also very interested in learning more about how their healthcare spend compares to competitors of similar size and focus in their regions.
"Healthcare costs are still growing faster than inflation and are expected to increase 6.5 percent through next year, leaving employers, health plans and consumers struggling to find ways to contain costs without sacrificing quality and benefit design," said Heather Lavoie, Geneia's chief strategy officer.
READ MORE: Population Health Management Could Cut US Disability Spending
Big data is likely to be the answer for many companies, although non-users cite a number of very familiar adoption challenges. Cost is the major challenge for 38 percent of non-users, while 31 said they lack sufficient internal resources to leverage big data.
Just over half said that their health plan or broker are already conducting the analytics required to make better decisions, reducing the need for in-house investments.
This may allow employers to invest more of their available capital in wellness programs that can truly motivate employees to take charge of their health. Personalized plan design and incentives offered for adherence are two major features of successful wellness plans and health benefits, found separate surveys by Welltok and HealthMine earlier this summer.
In the Welltok survey, 53 percent of employees believe that their employers are responsible for helping them stop unhealthy behaviors, yet 37 percent of employees who did not participate in wellness programs said that current offerings were not relevant to their needs.
"The 'one size fits all' approach to communications, however, has proven ineffective in engaging employees and engagement is now the number one challenge facing employers," said Brian Marcotte, CEO and President of the non-profit National Business Group on Health, which helped to create the poll.
READ MORE: 44% of Payers, Providers Find Population Health Tools Effective
"Personalization is the key and there are emerging engagement platforms and point solutions that show great promise in driving and sustaining engagement by leveraging data, predictive analytics and technology to reach people with personalized, timely, relevant and actionable information."
Most participants would be more likely to participate in employer-sponsored wellness plans if the incentives were more attractive – yet the unrelated HealthMine survey found that more than half of employer wellness plans do not provide incentives for fitness programs, and 80 percent do not reward cancer screenings.
Biometric screenings, health risk assessments, smoking cessation, and weight loss programs are also incentivized financially less than half of the time. Eighty-three percent of wellness programs do not provide concrete rewards for chronic disease management.
Data analytics may be helpful for employers who wish to balance financial incentives with down-stream savings on health plans and benefits, and with the widespread recognition that big data insights are crucial for decision-making, it seems like that more and more employers will start using big data to improve their offerings and provide employees with the motivations they need to engage in and sustain healthy behaviors.