89% of Execs Say Big Data Analytics is Key to Market Share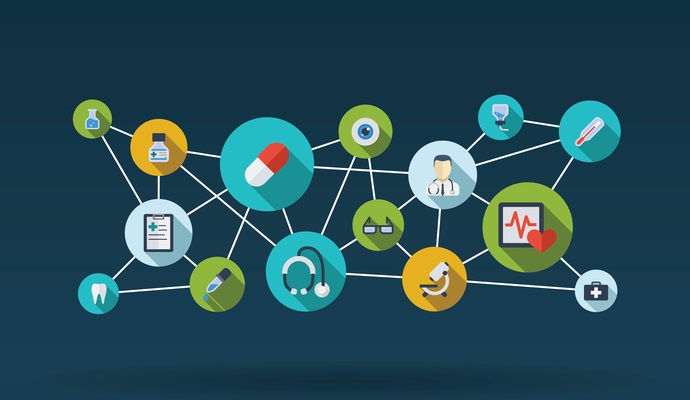 Big data analytics is a top priority for nearly 90% of healthcare organizations seeking to improve clinical quality and gain market share.
- Eighty-nine percent of executive leaders believe that implementing big data analytics will be the key to maintaining market share across the healthcare industry, says a new poll by GE and Accenture.  Those organizations that do not quickly and effectively harness their data to monitor business processes and produce actionable clinical and financial insights risk falling behind more agile new competitors in the next one to three years.
The healthcare industry is notorious for generating much more data than it knows what to do with, but hospitals and health systems are beginning to channel their efforts towards analytics on a grander scale.  More than half of healthcare executives participating in the survey believe in the power of analytics to produce quicker diagnoses with higher levels of confidence, while 56% think big data can reduce patient wait times and length of stay.  Nearly sixty percent are hopeful that they can generate better clinical outcomes and patient satisfaction scores.  On the financial side, 66% of respondents with an interest in operational efficiency believe that they can produce higher profits using big data analytics as a primary tool.
To achieve these goals, healthcare organizations are making some big investments.  More than half of organizations plan to devote between ten and thirty percent of their overall technology budgets to big data analytics.  A third of organizations may believe that they are already head and shoulders above their peers in the analytics department, but even the leaders in the field are still worried about losing patient market share to competitors who are moving more quickly.
Three-quarters of organizations cited the fear of losing scarce qualified talent to competitors among their top three analytics challenges, while 70% expressed concerns that their financial performance would cause them to lose the competitive edge in their marketplace.  Two-thirds worried that other providers would make faster gains in clinical quality and satisfaction, sapping picky customers away from organizations with a lesser reputation.  About 60% believe they may have difficulty achieving the level of systems interoperability necessary to build a data-driven continuum of care.
The survey revealed a fierce sense of urgency and competition between healthcare providers.  More than half of organizations believe their competitors are using analytics to effectively gain insights in at least one area of operations, and executives are keenly aware that their neighbors are embracing big data as a way to improve patient outcomes and optimize operations.  Just 5.6% of executives believe their competitors have no plans to use analytics as a tool for business and quality improvement.  The race is on to secure talented data scientists, informaticists, and engineers with healthcare competencies before other providers can snap them up.
"There is much more data available to the clinician that requires additional expertise and having the right people with the right skills to interpret the data—biostatistics, epidemiology, health informaticists, other health professional clinicians, and so forth," said Christopher C. Colenda, MD, MPH, President and CEO of West Virginia United Health System. "Caring for patients is now a team activity, and learning to work in teams is an important skill for physicians to acquire."
At the moment, organizations are looking to acquire basic pieces of infrastructure that will allow them to achieve their strategic goals.  Just under half plan to create an integrated data source for patient information over the next three years, while around 40% will invest in an analytics platform that can handle big data.  Automated tracking of patient and staff flow, mobile capabilities for improved productivity, cloud-based analytics solutions, and automated external reporting for programs like meaningful use are also high on the wish-list.
More than 80% of healthcare executives believe that providers who adopt an analytics strategy in the next three years will be able to outpace their peers when it comes to clinical quality and operational bottlenecks.  "Being successful at big data requires putting the foundational elements in place—allocation of strategy, capital and mindshare," said David Hefner, former CEO of Georgia Regents Medical Center.  Healthcare organizations seem to understand the critical importance of harnessing big data as a performance improvement tool, and are well aware that the next few years will be critical for differentiating themselves from their peers through innovative and effective data strategies.