84% of Struggling Hospitals Put Population Health on Hold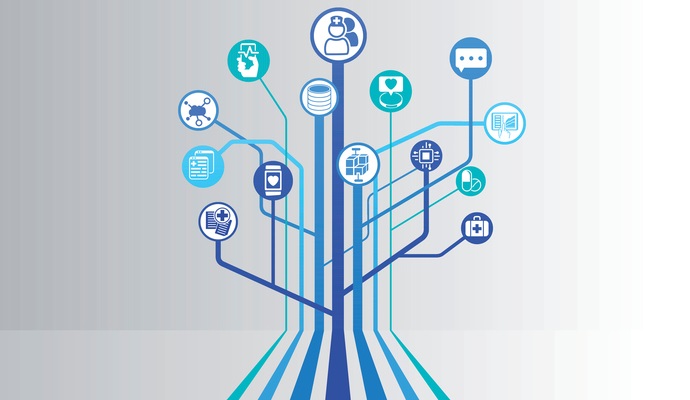 Population health management is on the back burner for the majority of hospitals attempting to retool their revenue cycle infrastructure.
- The majority of financially struggling hospitals may be pinning their hopes for a brighter future on population health management and clinical analytics infrastructure, according to a new Black Book poll, but not until after they make critical investments in the "must-haves" for 2015.  Surgical and diagnostic patient services, patient engagement tools, and EHR implementations will consume the attention of 84% of financially insolvent organizations until at least 2016 as hospitals attempt to recover from bad investments, over-extended budgets, and a dire need for better revenue cycle tools.
More than 2,300 hospital CFOs, CIOs, business office managers, and technical staffers responded to a series of Black Book studies centered on revenue cycle management (RCM) between June and October of 2014.  Forty percent of CFOs identified their organizations as "struggling" with maintaining solvency, largely due to poorly planned investments in EHRs and patient portals.  Failed EHR implementations have cost some hospitals tens of millions in unforeseen expenses, pushing off other health IT projects until the organization can find its feet again.
While 86% of struggling CFOs recognize that bringing in next-generation RCM and financial analytics technologies is the key to achieving stability, nearly three-quarters of respondents believe that they are being asked to make a difficult decision about RCM products without enough financing to bring in their optimal solution.  Eighty-seven percent of smaller hospitals believe that the lack of a solid RCM strategy will contribute to declining reimbursements, unrecovered collections, and inefficient billing that will reduce their capacity to be profitable throughout 2015.
However, healthcare organizations with healthier books aren't letting the complex regulatory environment of 2015 stop them from pushing ahead with RCM tools, population health management, patient compliance programs, and accountable care.  Ninety-one percent of hospitals that self-identify as financially well-off are planning to implement, outsource, or purchase new RCM software by the third quarter of 2015, contributing to the $2.8 billion RCM software market that has grown 13% since the same quarter in 2013.
"Most hospitals have no choice but to look for next generation RCM solutions in order to keep their organizations solvent," said Doug Brown, Managing Partner of Black Book. "Increased self-pay volumes, lack of pricing transparency, no patient financial responsibility/estimation technology, and other reimbursement challenges are driving many marginally performing healthcare organizations to the brink."
Executives who do not successfully navigate the rocky technology shoals of the coming two years are convinced that they will be looking for new employment.  In small hospitals, 28% of CFOs believe they will lose their jobs in 2016 no matter what they do to improve revenue cycle management in the next year, while 11% of CFOs at larger institutions agree that they need to update their resumes.  Thirty-five percent of struggling CFOs believe they will be replaced by executives from outside the industry who may be able to bring a fresh look at the financial problems healthcare is facing today.
"Chief financial officers in struggling hospitals are in a very perilous position as the risk models are still being charted while limited funds remain for next generation RCM tools," Brown said. "Hospital viability has never been more thoroughly secured to a single organizational venture as revenue cycle management transformation."