84% of EHR Replacements Focus on Big Data, Population Health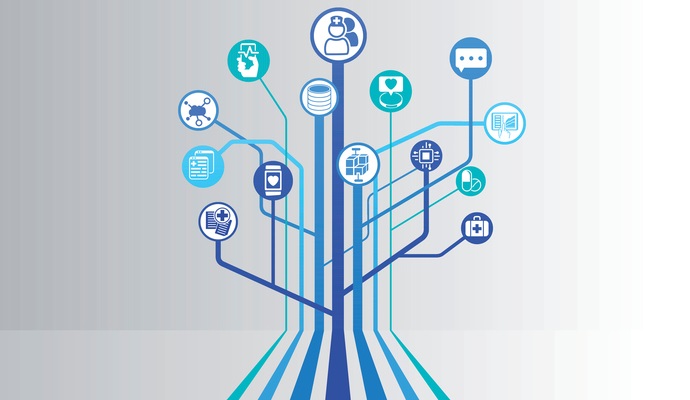 - The vast majority of providers considering or undergoing an EHR replacement are giving preference to vendors who provide big data analytics and population health management tools, according to the latest Black Book Rankings EHR user satisfaction poll.
The six-month survey, which names Greenway Health as the industry favorite for usability and satisfaction, notes that providers are continuously demanding more functionality and intuitive, customizable workflows from vendors in order to help them meet the goals of population health, value-based reimbursement, and meaningful use.
"Product and vendor loyalty among primary care practices over six physicians is on the upward trajectory," said Doug Brown, Black Book's managing partner. Ninety-four percent of primary care providers with more than six physicians are either live on an EHR, undergoing implementation, or in the process of selecting a vendor, the poll found.
A previous Black Book release stated that nearly 20 percent of providers at large ambulatory clinics are seeking integrated EHR replacements that focus on population health management, data analytics, and practice management capabilities.
"The vendor's abilities to meet the evolving demands of interoperability, networking, mobile devices, accountable care, patient accessibility, customization for generalist workflow, and reimbursement are the main factors that the replacement mentality and late adoption are turning course," Brown added.
"Users credit recent satisfaction gains to the efforts of vendors to improve workflow issues, delivering on promises, meaningful use achievements, demonstrated data exchange, and fortified US-based client support."
But EHR satisfaction rates aren't as cut-and-dried as they seem. While Black Book declares that satisfaction is growing as vendors finally release health IT technologies that are starting to meet the industry's pressing needs, other surveys paint a much more somber picture of a fragmented, frustrating marketplace. EHR satisfaction is at an all-time low, states AmericanEHR Partners and the AMA – and even Black Book presents somewhat contradictory evidence about first-generation EHR implementations.
"Seventy percent of primary care physicians that implemented their first EHR prior to 2012 are considerably more satisfied than those with systems implemented within the past 24 months (14 percent)," the most recent survey says, but the results released earlier in August state that "clinics and large practices implementing an original EHR prior to Q4 2012 were the most dissatisfied (71 percent) with their EHR vendor's performance in 2015."
While the results survey two slightly different groups of providers – small and mid-sized primary care practices versus large ambulatory health centers – the wide variation in satisfaction with early EHR products may indicate the difficulty inherent in customizing and leveraging first-generation "one size fits all" offerings.
Very small practices, including solo providers and those with fewer than five practitioners, continue to lag behind their larger counterparts when it comes to EHR adoption of any kind, Black Book found, particularly those in urban locations on the East Coast who considered themselves to be struggling with resources. Seventy-nine percent of these providers have not yet implemented an EHR, Brown says.
These providers are likely to turn to low-cost, cloud-based solutions that offer integrated toolsets and greater interoperability than many server-based installations, Brown predicted in May. Eighty-three percent of small providers believe that cloud-based EHRs may offer the best combination of usability, affordable price point, and easy implementation.
"The focus of healthcare technology vendors needs to be on mobile, cloud, and data integration to successfully meet the future demands of the changing healthcare landscape," said Doug Brown, Managing Partner of Black Book. "The bigger issues of interoperability and population health outcomes, quality of care reporting and ICD-10 have framed the third generation EHR vendor, and the majority (69 percent) of small practices plan to increase their investment in the advancements made by their current cloud-based vendor."