Will the IoT Bring a Patient Engagement, Interoperability Revolution?
"When it comes to data standards and interoperability, getting everybody to play nice in the same sandbox is really, really hard. It can be done, but it's going to be a very long haul."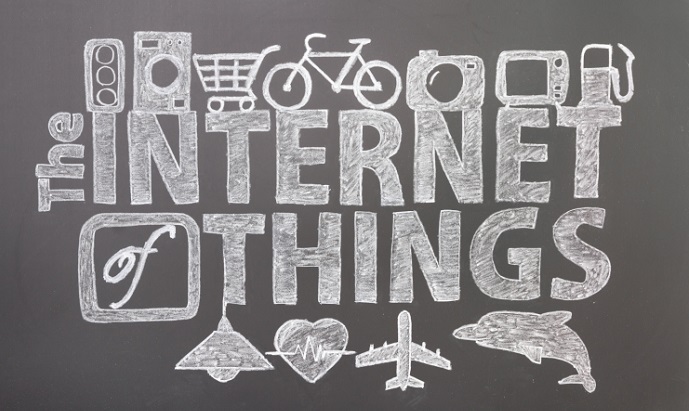 Source: Thinkstock
Healthcare, at its most fundamental level, has always been about making connections. Whether it's the comforting hand of nurse reassuring a patient with a poor diagnosis, a researcher putting disparate data sets together to discover a lifesaving treatment, or a surgeon sharing good news with a worried family, communication in all its forms is vital to bringing good health to patients.
Providers deeply value these opportunities to truly deliver care, and are fiercely protective of their ability to engage with patients on a human level, not just a clinical one. To these professionals, patient engagement means more than just ticking off a check box when someone signs up for an online account. It means stepping up to have the tough conversations about losing weight or using tobacco, and listening to patients when they share their fears or want to ask questions.
But maintaining these interpersonal relationships is hard work, and it keeps becoming harder as administrative tasks slice into appointment times. With burnout reaching epidemic levels and a frightening shortage of physicians coloring the dialogue of how proceed with the industry's broad reform goals, campaigns such as the AMA's "Moments Matter" movement are doing their best to keep this type of meaningful connection in the consult room.
Ask most providers if health IT has helped or hindered them in this quest, and they will probably say the latter. Electronic health records are cumbersome, confusing, time-consuming, and distance providers from their patients, say the majority of providers.
A recent survey found that 88 percent of physicians believe that EHRs prevent them from developing authentic relationships with their patients, while 81 percent said that they have trouble focusing on diagnosing and treating patients to their fullest ability because their computers get in the way.
EHRs are a source of stress that siphon nearly an hour of administrative time away from physicians each and every day, leading to fed-up providers contemplating early retirements as federal mandates like the EHR Incentive Programs foist complicated reporting burdens and all-or-nothing financial penalties onto organizations forced to pay for new technologies out of their own empty pockets. The "joy of medicine" is dead, many physicians say, and the EHR killed it.
In this grim landscape, where cheerful claims of success from CMS seem so at odds with the dread and despair of clinicians suffering through the daily grind, it's easy to believe that EHRs are a failed experiment that should be scrapped immediately.
After all, usability concerns are just the tip of the iceberg. Underneath the waterline lies an ugly tangle of data siloes and proprietary standards, conflicting competitive pressures from half-baked payment reforms, and a chronic lack of interoperability that leaves providers in the dark and stymies good-faith efforts to start engaging in population health management and value-based care.
The Triple Aim seems lightyears away, and it's no great surprise that many clinicians have lost faith in technology to get them there.
The joy of medicine is dead, many physicians say, and the EHR killed it.
However, it may be too early to give up hope entirely. There is no question that meaningful use has been a rocky road to travel, or that providers have had major problems using immature technologies to meet extremely high expectations from a government pushing more and more tasks just a little bit faster than the market has been able to move.
But the market is moving. In fact, it's accelerating. As flip phones turn to smartphones, laptops shrink to be measured in millimeters, and biosensors get small enough to swallow, healthcare is poised to follow with its own digital revolution that may make the dark days of first-generation EHRs feel as distant as the 8-inch floppy disk.
"We've gone from 30 percent EHR adoption to 80 percent or 90 percent adoption in the blink of an eye, in the context of technology," said Arien Malec, Vice President of Data Platform and Acquisition Tools at RelayHealth and a former ONC insider.
"I remember using the internet in 1994 or 1995, and I can tell you that it wasn't super simple or super easy to use with a great customer experience. I remember plugging in a USB drive and first having to go download drivers before I could use it."
"In the early days of the internet, things were bright, shiny, and new, and we were excited about it," he continued. "But if we expected the internet of 1995 to work the way it does today, we might be pretty frustrated. That's where we are right now. When you go from low technology adoption to high technology adoption, you're going to have some issues. It takes time to work through that and create an ideal experience."
Quite obviously, this has been a laborious process for the healthcare ecosystem, which hasn't even agreed on what constitutes the "ideal experience" for its hardest workers. The good of the patient should be central to the delivery of care, the vast majority of providers would acknowledge, and patient engagement is at the heart of positive outcomes and a more satisfactory relationship with the care continuum.
Source: HealthIT.gov
But the tools that foster a good experience for a patient seeing a primary care provider might be very different from what a cardiologist thinks she needs to make the right diagnosis, or what a long-term care facility must know to keep a patient healthy and comfortable during his stay.
Stakeholders have been increasingly turning to patient engagement as the panacea for what ails the healthcare industry. Happier patients who feel like their providers are giving them personalized attention are more like to stay adherent to their treatment regimens and more likely to keep their health insurance.
Informed patients who understand the ins and outs of the care continuum may even be savvier about making smarter financial decisions as out-of-pocket expenses increase and providers put the squeeze on unnecessary ED use or other expensive options.
But patient engagement brings up a blizzard of new questions. Should patients be able to read their clinical notes? Should they be able to contribute patient-generated health data (PGHD) from their FitBits and smartphones? Is more data always better? How should health IT systems aggregate and present this data so as not to overwhelm clinicians?
Is there even any value in doing so? Patients may be scooping up smartwatches and downloading mHealth apps to help manage their chronic diseases, but isn't this whole "Internet of Things" really just a consumer fad?
If patients won't even log on to a portal to view their official clinical data, why should organizations invest heavily in the interoperability and health information exchange infrastructure required to accept and analyze sleep logs and calorie counts? Won't patients just get bored in a few months and taper off their participation?
Actually…yes – if providers let them. Patient engagement is tough to sustain, and many available tools and apps do seem more like quick gimmicks than an effective support structure for the chronically ill.
But mHealth, wearables, and the Internet of Things (IoT) are poised to become a lot more than popular buzzwords to toss around at trade shows, and healthcare providers may have an opportunity to use the IoT to get in on the ground floor of a much, much bigger trend that ties together almost all of the industry's major pain points: the consumerization of healthcare.
"The Internet of Things has started to really explode onto the scene in a number of places," said Dr. Nick van Terheyden, Chief Medical Officer at Dell.
"We've seen it expand very quickly into the home. At the beginning of this, there were some questions about why we would need our refrigerator to talk to our smartphones, and things like that. But I think as we start to understand the impact and the consequences and opportunities of the IoT, it will open many doors."
Patient responsibility, provider proactivity
Most of those doors hinge on financial concerns as employers and insurers start to pile high deductibles and hefty co-payments onto the shoulders of their patients. "Out-of-pocket expenses have gone from 15 percent three years ago to 25 percent this year, and estimates are that in another three years, thirty-eight percent of dollars will be coming out of the consumer's pocket," pointed out Zane Burke, President of Cerner Corporation.
These financial pressures are changing the way patients approach the purchase of care, van Terheyden added. "Historically, if you went to a provider for care, you would walk in, get a diagnosis, get treatment, and bear little or no responsibility for most of the costs," he said. "That is changing dramatically with high deductible plans and the like. Patients are becoming personally responsible for their healthcare choices. And all of a sudden, the population of people interested in making great choices has skyrocketed."
"Now a patient is going to invest the same amount of energy and time that they would if they were going to buy a car or a washing machine or their latest cell phone. They'll do research. They'll be an informed consumer."
And that means that providers – and technology vendors – have to change the way they approach their business, as well. Gone are the days when a physician would unilaterally decide on a course of treatment that may or may not work. No longer will patients meekly accept their provider's decree, only to find out long after the service was performed that their bill may be thousands of dollars more than they can afford – and the intervention was ineffective.
"It's no longer going to be acceptable to say, 'Well, I don't know if this is the best course of action for you, and I don't know if this is good value for money,'" van Terheyden stated. "The physician will remain an essential part of healthcare, of course, but they will become a path to the solution, as opposed to the ultimate source of knowledge and choices."
Source: Xtelligent Media
Putting patients in the driver's seat may not be what most physicians would consider the best way of maintaining their joyful connection with the healing arts, but they may not have much of a choice. Consumers are demanding more control of their care, and they want their concerns to be addressed in a timely and convenient manner that doesn't necessarily require leaving the couch.
Patients want to use their smartphones and laptops to email their physicians, saving them an expensive trip to the office, and they want their providers to be proactive partners in their care by delivering resources, reminders, online tools, and self-care strategies the same way their banks and favorite retail outlets do.
This may be a significant departure from the type of care that many providers are used to, but the financial incentives to provide this level of concierge-style medicine are strengthening. Payment reforms, including accountable care organizations and other value-based reimbursement and quality measurement initiatives, are rapidly overtaking the old fee-for-service world.
Healthcare organizations that don't make patient outreach and population health management a top priority risk losing their market share to more technologically advanced competitors. Patients have started to wake up to the fact that they have choices, and they're wielding their newfound power to great effect.
If providers want to keep their connections to patients – and keep the lights on – they are going to have to turn to their dreaded nemesis for help. Electronic health records and big data analytics tools like dashboards and databanks are the only options for providers who need something superhuman to keep their patients in line and online. And that doesn't have to be quite as scary as it sounds.
Bite-size big data and the digestible IoT
The IoT may be generating petabyte upon petabyte of data every day, but the secret to success for succeeding with big data analytics and patient-generated health data is three-fold: being able to define the limits of what is useful, being able to present that data in a meaningful way, and being able to put the right person in front of the computer screen to take action based on the information.
"It's not a data problem. It's a filter problem," van Terheyden says. "Physicians want data, but they want it presented in a way that is useful and actionable for them. I think integrating that information into the existing work flow, in a secure manner, is really the goal. That's where we will start to see real value."
But physicians may not even be the first line of defense when it comes to engaging with patient-generated data, suggests Bob Rogers, Chief Data Scientist at Intel Corporation. As the industry moves towards accountable care and integrated, coordinated delivery, team-based care is going to become more prevalent.
Nurse practitioners, physician assistants, care coordinators, and patient navigators may be the ones to get their hands on IoT data first, as they handle routine population health management tasks like chronic disease management visits, home monitoring check-ins, and appointment coordination.
"As we move to value-based care, we're going to see that case managers or care managers are going to be the ones making sure that all the threads have been pulled properly," Rogers said. "So I think we're going to see more and more that these integrated analytics aren't going to just go to the physicians, but also to the care managers and nurses and other providers doing more of the population health management work."
"There's really amazing value in the prospect of providing an integrated view of data to these users, because right now, they are logging into ten different systems and trying to mentally assemble conflicting data, which doesn't help anyone," said Rogers.
Patients, even the most proactive ones, may be facing the same exact problems. In the absence of a standardized, unified, freely-flowing personal health record that aggregates all their provider records into one place, many patients have spent a great deal of time and effort curating their histories by hand. But it may be effort wasted without having those proper filters in place.
"I may be a very engaged patient, and I might photocopy every page of my clinical history and present it to a specialist in a big book," Rogers says. "And the specialist says, 'Okay, that's great, but I only want to see what's relevant.'"
"Well, how do you define what's relevant? It's not as simple as it sounds. What's relevant to your cardiologist may not be relevant to your endocrinologist, and none of that may be important to a nephrologist – and not just any nephrologist, but the specific provider with his specific experience and specific way of looking at things for this patient at her point in her journey. It ends up being an extremely difficult problem for analytics. It's the question of context."
It's a question that technology developers haven't yet succeeded in solving, and one that providers may not be pushing towards quite as hard as they ought to be.
"There's no point in creating an analytics program that produces some useful information and insights, but doesn't create any opportunity for additional reimbursement," van Terheyden pointed out.
Providers who are still operating in a fee-for-service world don't have a clear and enticing payment mechanism to accept and use PGHD for clinical care. With so many other items on their budget lists, it simply makes no business sense to invest in big data.
"I think big data analytics needs to be tied into specific programs – although, of course, it shouldn't be limited to that," he said. "When a physician receives your health data and notices a worrying trend and reaches out to you to discuss it, he should be reimbursed for that. That is an appropriate use of his time and a payer's money, because he's preventing you from having to come in for a visit, or be admitted to the hospital, or end up in the ED."
"If your physician is integrating that data into a proactive care process to head off problems before they actually occur, he should be compensated for that. I think we're going to see that trend increase significantly over the next year or so."
As providers continue to embrace value-based reimbursement that ties payments to outcomes, the consumerization of healthcare will in turn spark a greater interest in personalization. Big data tools can provide tailored predictive analytics and risk stratification that may improve outcomes on a notable scale.
"Discovering the right path to travel for [a patient's] personalized care needs relies on huge amounts of data."
Even more excitingly, analytics opens up the world of precision medicine, which has already produced significant breakthroughs in the understanding and treatment of cancers, neurodegenerative diseases, and other rare conditions.
"Pulling all that data into a unified view that enables us to optimize healthcare as a system at the same time as optimizing healthcare for an individual's needs is one of the biggest challenges we'll face," Rogers stated. "In order to develop precision medicine, we need to have enough understanding of the underlying factors for each patient."
"The biology and metabolics and genomics and pharmacology and lifestyle situation for a patient all play into how he or she will react to a specific treatment. It's different for everyone, and discovering the right path to travel for their personalized care needs relies on huge amounts of data."
Overcoming interoperability challenges to make true engagement a reality
Interoperability is at the root of all healthcare reform initiatives. Precision medicine, care coordination, patient safety, and population health management all rely heavily on the ability to bring big data together in innovative ways to paint a complete, accurate, and up-to-date portrait of a patient's needs for their provider.
The more data available, the higher the potential for unlocking previously unimagined insights or heading off a serious adverse event before it begins. But as industry observers have documented for years, many organizations have found it nearly impossible to collect, share, standardize, and analyze multiple sources of data.
"In life sciences and healthcare, we see such an enormous diversity of data, and that's a tremendous challenge," said James LaPointe, Managing Director at Cambridge Semantics. "When it comes to data standards and interoperability, getting everybody to play nice in the same sandbox is really, really hard. It can be done, but it's going to be a very long haul."
Over the past year, interoperability has shot to the top of the healthcare industry's action list, and the developer community's apparent inability to deliver on promises to make health information exchange a common competency has attracted some sharp scrutiny from Congress.
Accusations of information blocking from the ONC and a series of hearings conducted by the Senate Committee for Health, Labor, Education, and Pensions (HELP) sparked a flurry of movement from some of the biggest players in the health IT field, who suddenly found themselves on the wrong side of public opinion – and maybe even the wrong side of the balance sheet as providers grit their teeth and ripped out existing EHRs to replace them at record rates.
Source: Xtelligent Media
"As an industry, we have to come together to solve the problem of access to our own healthcare information," stated Burke. "Patients deserve access to their data no matter where they are in the country, and no matter where their record primarily resides. They should have the ability to provide consent to have a clinician be able to pull those records whether they're on a Cerner system or a competitor's solution. Ultimately, that's what we need to deliver."
"We really need to drop interoperability as a competitive differentiator in this industry. Once everyone comes to the table and recognizes that we have a moral obligation to provide patients with their health records, I think we're going to be much better off."
Announcements of new interoperability achievements came thick and fast as organizations like the CommonWell Health Alliance and Carequality raced to add members and roll out services. EHR vendors started to tout their reliance on data standards like FHIR as a primary selling point, promoting their use of APIs and other standard mechanisms for shuffling data back and forth.
"There's a joke you hear in the standards community that we just love standards so much, and that's why we have so many of them," LaPointe said. "But putting them all together is really the big issue. I think there are some government initiatives that are really going to force manufacturers to adhere to standards."
But putting all the data into one place may actually be the least of the industry's worries. "Once we make it all interoperable, you have to make sense of what you're going to do with the data," he added.
"You might have one wearable device taking blood pressure readings every hour, and a completely different app recording a patient diary about how they're feeling every day. I want to get both of those into the same record, and maybe I want to see that data side-by-side so I can see how one source impacts the other. But there are completely different mechanisms for importing and displaying that data. The EHR developers aren't able to do that efficiently yet, and I don't believe they will get there for quite a while."
Can meaningful use become a force for good?
The inability to meet the real-world demands of clinicians seeking the tools that will help them do their jobs effectively while meeting federal mandates has fanned the flames of dissatisfaction since the beginning of the EHR Incentive Programs. Meaningful use asks providers to demonstrate advanced data-driven competencies, but certified EHR technology (CEHRT) hasn't given them the ability to really capture the spirit of what meaningful use demands: leveraging health IT to unequivocally improve outcomes and transform the efficiency and effectiveness of quality, coordinated patient care.
"[Providers] have an expectation that we should be in an era of person-centered interoperability: an era where they have the data that they need to provide the most effective care, that the system has the data that it needs to be able to provide longitudinal health care and health management, and that patients have access to our complete record," Malec said.
"And we're not there right now. And I think that's driving a fair amount of frustration, particularly in the context of the meaningful use program, where frankly, people expected us to be much further along than we are. I don't think that was realistic, but those were the expectations and I think that's what's driving some of the frustration."
Many providers would say that meaningful use has actually been a hindrance to the process of using health IT to develop a true ecosystem of patient engagement and care coordination, and some vendors are inclined to believe that they should be allowed to handle the issue on their own.
"[Interoperability] is a problem that has to be solved by industry, not by government regulation," Burke said. "In the absence of industry coming together to solve this challenge, we will get government intervention, but I don't think that's proven to be the best avenue to solve problems on the industry side, no matter how well intentioned it is."
Van Terheyden agrees. "Regulatory programs have a tendency to suck all the oxygen out of other innovation, because people follow the money," he said. "We can't help it – we have to align with the incentives. Meaningful use is a good example of that. I think it has done great things, but it has sucked all the energy out of other activities that may have been able to have a similarly positive impact."
Meaningful use looks like it's here to stay, at least for the moment, but EHR vendors still have a responsibility to equip providers with the weapons they need to fight their way through the twisted brambles of payment reform, changing patient expectations, and the pitfalls of losing their time and their passion for their profession to unusable EHRs and overwhelming interfaces.
"As vendors, we need to provide solutions that are easier to use," Burke admits. "We need to utilize standards. We need to accomplish the things we keep saying we're going to do."
"We are the only industry that puts the rock stars at the keyboard," he said. "If you think about almost every other industry, it's the lowest level associates who are typically at the keyboard. And even these very highly educated people in our industry are having problems. We need to make these systems intuitive and pay attention to usability."
Sprinting through the marathon of healthcare reform
As vendors and rule makers pursue their complementary paths towards interoperability, providers have their own treacherous roads to tread. The "silver tsunami" of aging patients will put even more pressure on a healthcare organization's ability to provide complex and robust population health management services, while the growing appetite of the younger generations for simple, convenient, smartphone-friendly support will force providers to make electronic communication methods a top priority.
"We are the only industry that puts the rock stars at the keyboard. And even these very highly educated people in our industry are having problems."
With these competing demands weighing heavily on the typical provider, they may have few options other than to buckle down to optimizing their existing health IT infrastructure – or investing in the new technologies that will position them for success in the Internet of Things era.
Either way, patient engagement and patient-generated health data are only going to become more central to the practice of medicine, and it is up to each individual provider to decide whether the shift into 21st century technology is going to be woeful or wonderful.
"The reality is that we are all going to be running flat out from now on," Burke said simply. "The care and feeding and innovation of these systems is going to push us all to the brink. It's incumbent upon us to incorporate all these elements from the IoT in an appropriate, usable fashion for clinicians who are continually under pressure to do more and more."
"So we have to figure out ways to capture that data in a meaningful manner so that our healthcare providers can produce the highest quality outcomes at the lowest costs. It's a marathon, but it's a marathon we're going to have to sprint through."
This article was originally published on January 12, 2016.
Sign up to receive our newsletter
and access our resources